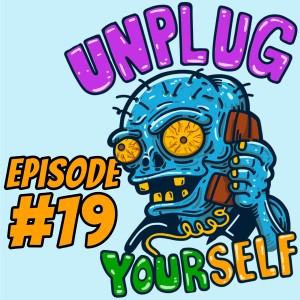 Monday Feb 24, 2020
Ep 19 - Mindset is not just about decisions. It's about your impact and how you move through life!
This weeks episode was all about mindset and how it plays out in team sports both for individuals and teams as well as coaches and how this is basically a parallel to life in general. My guest this week is Justin Scott from Performance Edge Hockey who has flow down to Australia to run a skating and skills clinic for the club I am part of. He has a great focus on building players up by focusing on their individual skills and has been coming to Australia for the last 3 years.
Justin and I spent a fair bit of time focusing the impact of mindset and how it plays out but also dipped into the issues at play for coaches as well as individuals in todays age. I also brought up my issues around leadership and world that seems to be moving away from this due to fears of being trolled. Oh that tin foil hat snuck in too!
Links for Justin Scott @ Performance Edge: Instagram | Website 
Thanks everyone for listening! I am keen to get questions from you so that I can adjust and do more with the show. So you can reach out to me via email (podcast@unplugyourself.net) Instagram (@unplug_your_self) or twitter (@unplugyour_self). I'd really like to hear what you think, topics you want covered and if that's not your bag, just some general feedback. Also make sure you go to iTunes and give the show some stars and feedback. It all helps. 
Just remember, by leveraging your self awareness, managing your mindset, having mindfulness and building your emotional intelligence you can unlock your negativity and be the person you want to be!